My API keys
If you're integrating Rave into a website or application, whether using the APIs or using any of our plugins and SDKs, you will need your API keys to access Rave's functionality.
API keys are created automatically by Rave for every business under your account. These keys are unique identifiers which Rave uses to identify your account. They also serve as a requirement for you to access Rave's functionality as tied to your account. Rave also has a staging environment for you to carry out all your testing and integration without making live transactions. The API keys are different for the live and staging environment, as well as the API endpoint.
Important: Always endeavour to keep your secret key... well, secret. Never post your secret key in any publicly accessible environments such as Medium or public Github repositories, as anyone with developer knowledge can access your account features using your secret key.
How to get your API keys
Login to your Rave dashboard rave.flutterwave.com.
Kindly Navigate to the Settings page (link at the bottom left side of on your Rave dashboard), then click on the API tab, there you will find your API keys.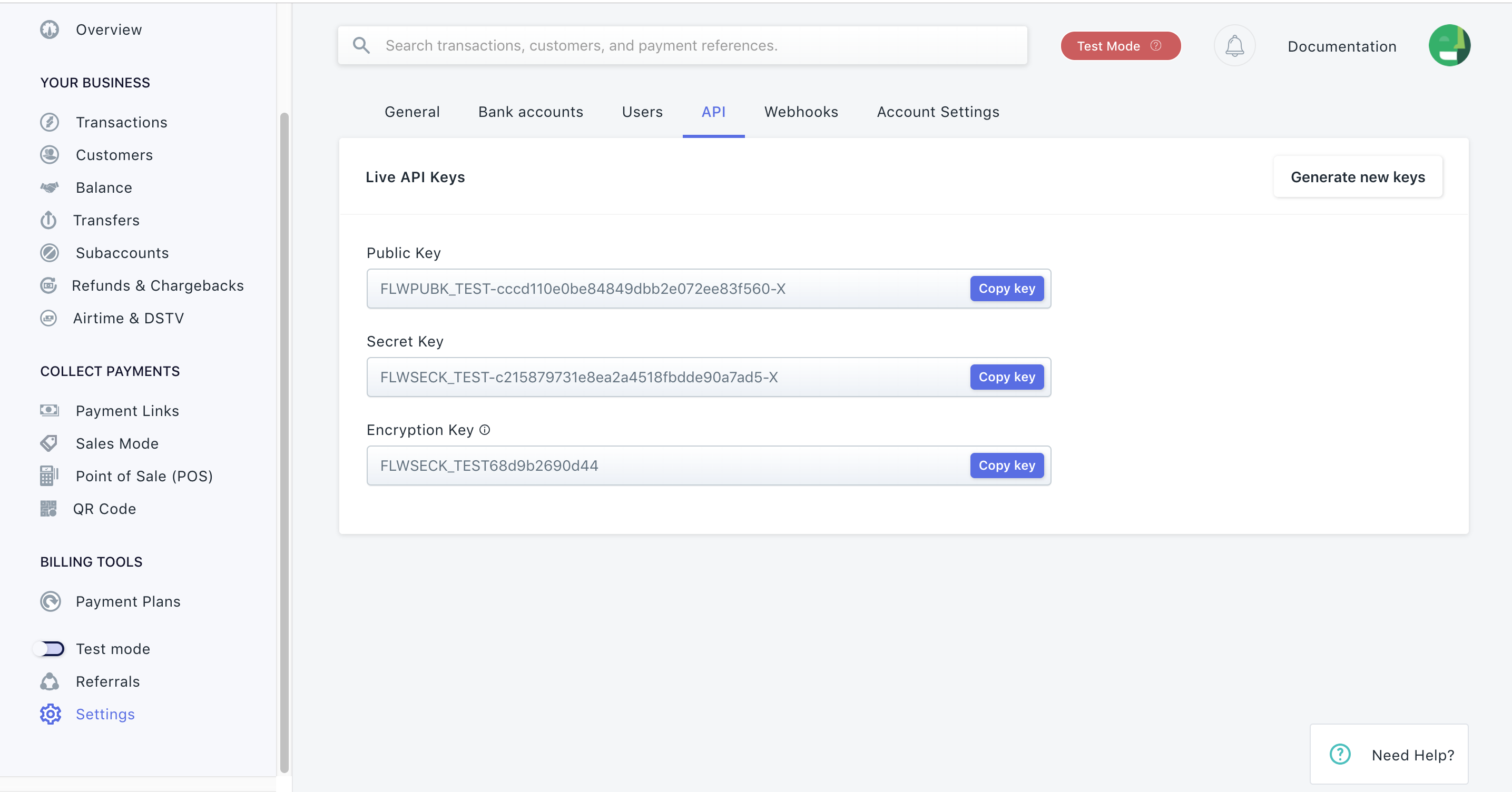 NB: The API keys are different for the live and test environments. Use the toggle to switch between live and test mode.
We're excited to see what you can build. Happy integration and development. Cheers!